Happy New Year! We hope you enjoyed the holidays, no matter how you spent them. We engaged in a little holiday fun by promoting our first annual Ugly Sweater Contest last month, and now we need your help to judge the winners. Please visit our Facebook page and cast your vote.
https://www.facebook.com/media/set/…
The first prize winner will receive a $50 gift card and the runner up will receive a $25 gift card! Thanks for your vote and your continued patronage.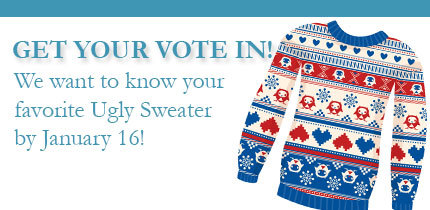 Wishing you a happy, healthy & prosperous 2015!