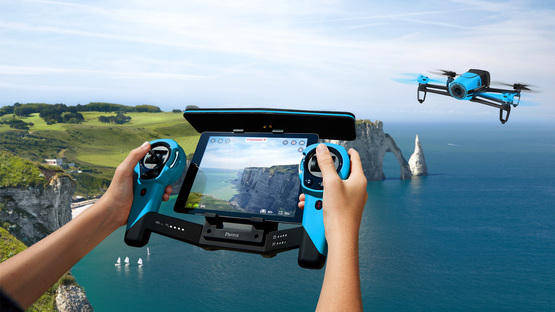 Consumers who plan to purchase a drone during the upcoming holiday season should review their insurance coverage, according to Pennsylvania Insurance Commissioner Teresa Miller.
"The Federal Aviation Administration (FAA) estimates as many as one million drones will be sold during the upcoming holiday season," Commissioner Miller said. "While drones can offer both recreation and practical benefits for property owners, consumers should make sure they have the coverage they need before their drone takes flight."

Miller said a big issue to consider is whether you have liability coverage if your drone crashes into someone, or another person's vehicle or property. She said while a private drone as a hobby is generally covered under a homeowners or renters insurance policy, as it is similar to a radio-controlled model airplane, consumers should look over the contents section of their policies, or talk with their insurance professional, to make sure a drone is covered if it is lost, stolen, or damaged. Read the full advisory from the Pennsylvania Insurance Department.

The Federal Aviation Administration is worried enough about drones clouding the skies of neighborhoods throughout the U.S. on Christmas morning that it released final regulations Monday ordering anyone who purchases a drone that weighs more than 0.55 pounds and less than 55 pounds for recreational use to register it online before taking to the air. The rule takes effect Dec. 21. "Make no mistake: unmanned aircraft enthusiasts are aviators, and with that title comes a great deal of responsibility," said U.S. Transportation Secretary Anthony Foxx in announcing mandatory registration.