Hot pavement? Hotfoot it to cooler ground!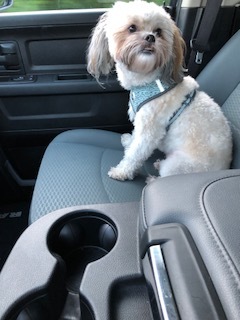 You wouldn't want to walk outside barefoot when it's blazing hot, would you? Neither does your dog. That's because paw pads can get burned from walking on hot streets and sidewalks.
What to look for
If your dog is showing signs of discomfort like holding up a foot, limping or vocalizing when walking, check all four paws for burns; in severe cases, black paw pads can even turn red.
What to do
Take frequent walks throughout the year to "toughen up" your dog's paw pads so they're nice and strong by the time summer rolls around. If your dog does develop paw burns, your veterinarian may prescribe ointments and antibiotics to aid in healing.
Protect your pet
The average cost to treat burned paws in pets is $219, but Nationwide® pet insurance covers accidental injuries like this and more. Pet Insurance Quotes.